International & Local specialities
Set in a tranquil scenery overlooking the Course, the Club House Restaurant is the perfect place to simply unwind and recover your strength after an enjoyable round of golf.

Whether you are up for a complete meal with your family or just a refreshing beverage with your friends, you will be pleased to find out that this restaurant caters to everyone's needs by offering a wide variety of light snacks, a full service bar, delicious breakfast & lunch menu that will satisfy even the largest of appetites.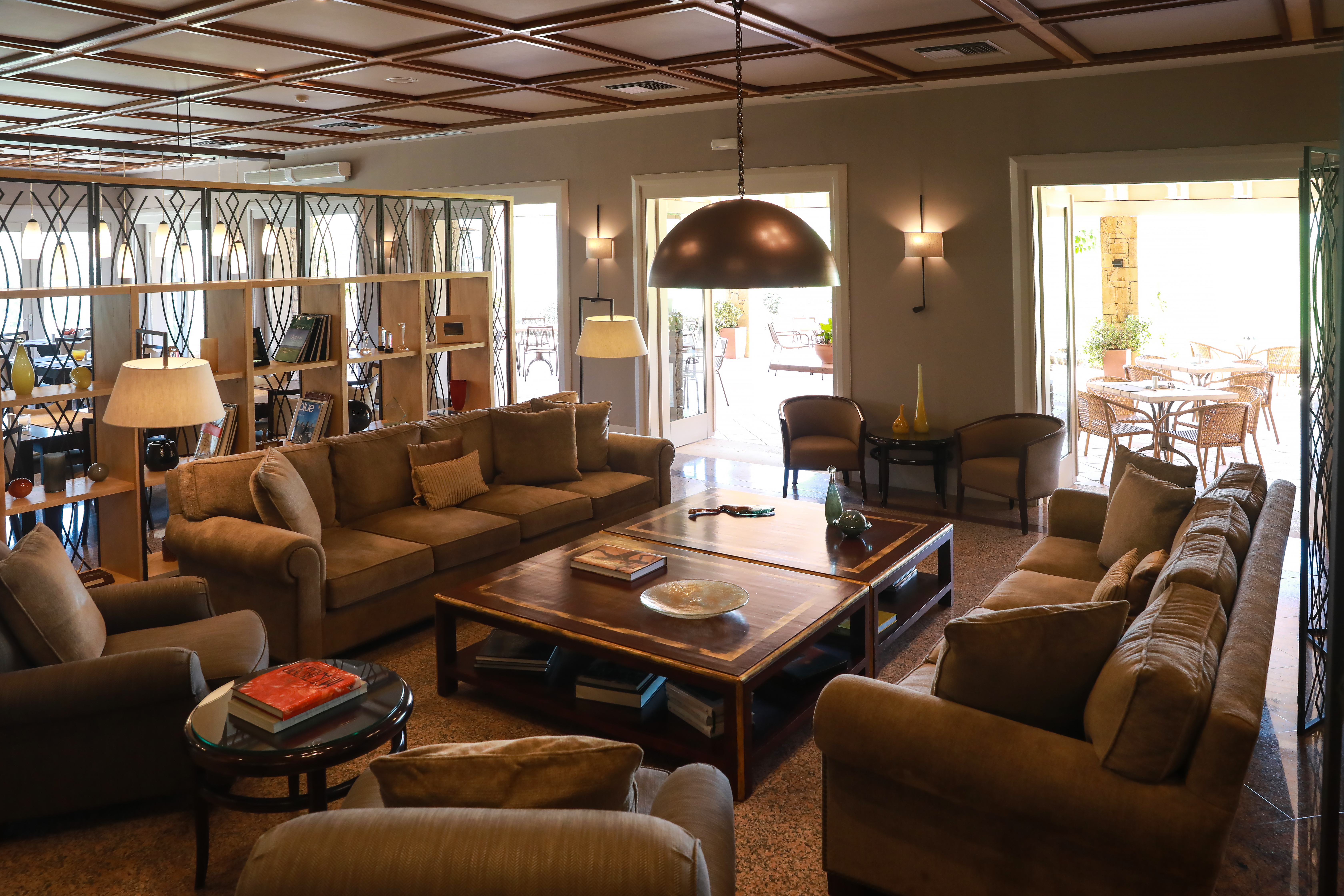 The friendly service as well as our executive chef and restaurant manager place great emphasis on quality and presentation therefore prepare to be amazed by the high standards of a first-rate dining experience.Relax on the magnificent setting that offers a perfect venue for your banquet, enjoy fine European specialty dishes and try the exquisite Cretan cuisine – its traditional recipes are widely known for their top quality fresh ingredients and mind blowing taste.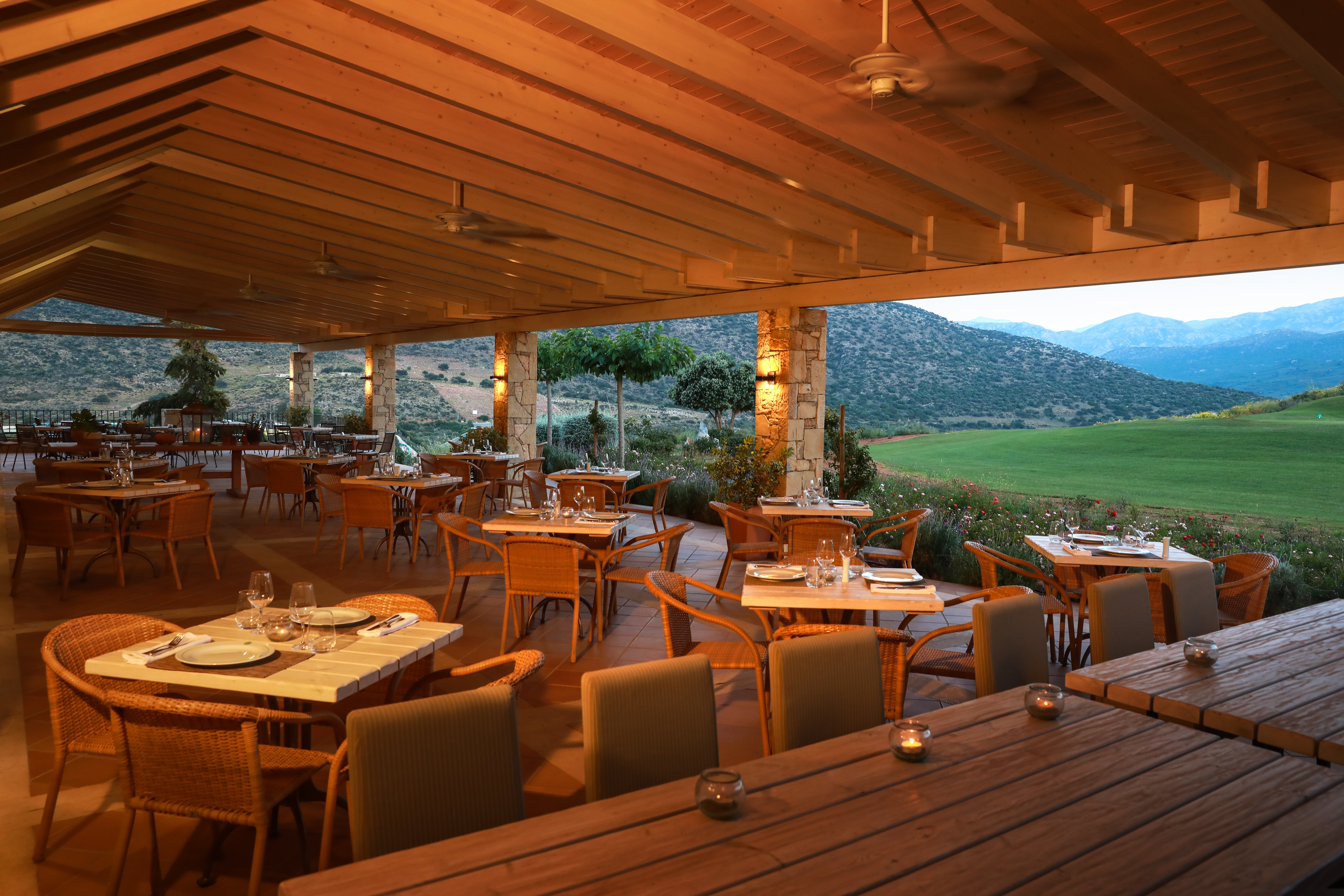 Fancy a drink? Our newly renovated outdoor Veranda Bar with its breathtaking views over the Golf Course is the ideal spot to get acquainted with the sport and follow the action below on the green of the 18th hole.

The spacious 120m² terrace, with seating room for over one hundred and scenic atmosphere, attracts every day numerous players who gather here to watch their favorite sporting events at cable TV, while taking a sip of local and imported beers or wines and spirits from all over the world.
Join them!