How good can you get? Practice makes perfect!
No matter if you are a beginner or a Tour Professional, the Aegean Golf Academy will provide you with the latest technical aids to become a better player.
Offering individual or group lessons ranging from the basics for newbies right up to sessions for advanced players looking to up their game, our coaching team will make sure you get the most out of your training program.
The club's training facilities have also been fully revamped and adjusted to European standards so prepare to be amazed since the Academy facilities feature among others a double-ended 300 meters driving range with short game area and two practice putting greens.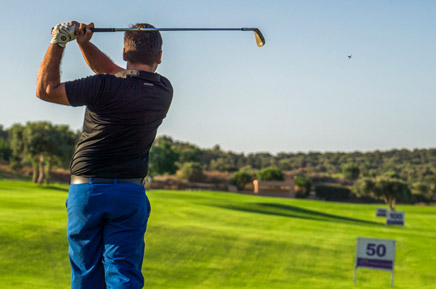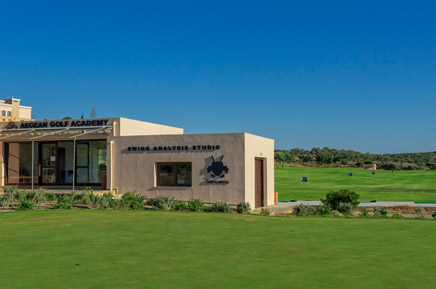 Furthermore, lessons are provided by certified PGA golf instructor Mr Henrik Engdahl (PGA Professional)
Henrik Engdahl
Head Professional The Crete Golf Club since 2011 Member of Greek PGA & Swedish PGA Played full-time 1993-1995 on Challenge/Swedish Tour Educated from PGA-school 1997 Played various Tour events and Pro-Ams globally with several winnings.
The systems he uses include GASP with high speed cameras to analyze your swing, SAM Puttlab to analyze your putting techniques, as well as the FlightScope radar system to monitor golf balls in flight.
For our Custom Fitting sessions we use TaylorMade fit system which eliminates the guesswork so that the clubs are tailored just for you according to your requirements.
Still not impressed?
Video coaching and golf equipment repairs are just some extra 'points' to your score card.
As for the Junior Golfers? The surprises are numerous!
Aiming to promote sports ideals such as emulation and fair play in order to create future champions, the Academy offers a unique opportunity to children aged from 5 to 16 to explore this exciting sport through training sessions and tournaments with prizes for its members.
Let's get started!